WATCH: Lorde 's 'Royals' & Miley Cyrus' 'Wrecking Ball' reimagined as country songs
JUST ADDED: 5 Seconds of Summer will be rocking the stage at this year's iHeartRadio Music Festival Village in Las Vegas! The band sat down with Ryan Seacrest to break the news. Click here to buy your tickets now, before they sell out!
Listen to Lorde on iHeartRadio
Lorde's debut smash "Royals" doesn't seem to be going away anytime soon, and with any hit song comes covers galore!
Check out the latest rendition from The Beefseeds, a UK bluegrass band that put a country spin on the hit song.
Check it out: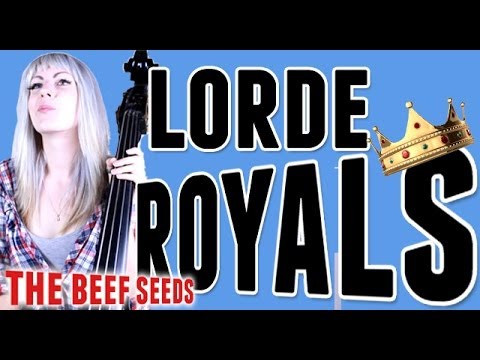 Plush, check out their bluegrass version of Miley Cyrus' "Wrecking Ball":